Comeback and Debut from many artist!
here's my 4 favourite debut and comeback!
read more under the cut!
COMEBACK!
SS501 with Destination
from SS501, well they released their latest album last year with love like this~
now they comeback with song called "Love Ya" I love their orchestra melody as background!!
here's some photoshoot of their album!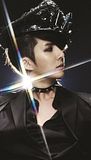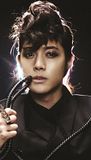 Seo Inyoung with Lov-Elly
Some people don't like seo inyoung, but if you already watch her in WGM
you will love her! her voice is amazing, her fashion sense is nice and her song is perfect! i love her!! *well, not her nose job* but still, she's talented singer!!
now she comeback with her solo album!! because she already quit from jewelry!
and I love her choose, ballad song is absolutly perfect for her debut as a solo artist!
she can show her talent in this song!!
so enjoy her song teaser that already give me goosebump!!
Debut
Apple Girl Kim Yeo Hee with My Music
Well known as apple girl, she gain fame after released her personal talent on youtube using Iphone,
she also featured as FT Island Hongki girlfriend in Mnet Scandal.
anyway I love her vocal, quite high (well, not as high as seo inyoung)but her voice is quite nice! anyway her album already sold on Itunes, and I must say all of her song is PERFECT!
my favourite is Don't do it!, how about yours??
Sistar with Push Push
I don't know if their song will called push push or not, but since i read on their cover album called push push, i decide use that name..
I think this group already tease us 3 month a go in some photoshoot on ceci magazine and also one of their member featured as jang geun seuk girlfriend is his mobile commercial, now they finally choose their debut date!
hopefully they really GREAT!
XD
enjoy their photoshoot!!